こちらは、「Fruit」のAnswer Keyです。
インプットできたら、フラッシュカードへどうぞ。
Answer Key
apple 【ˈæpl】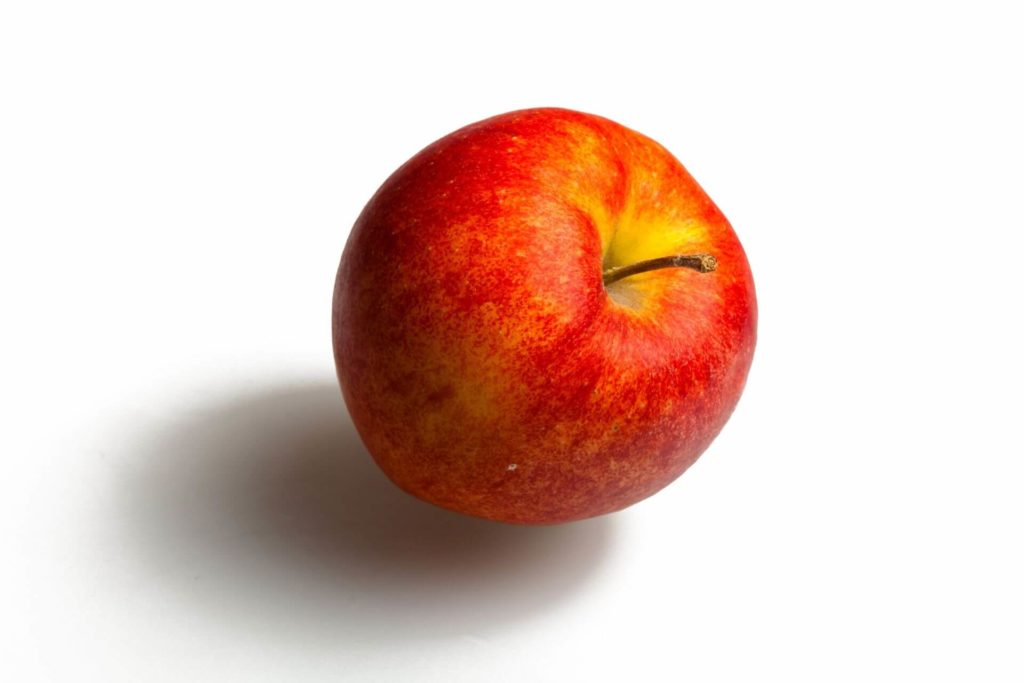 :a round fruit with shiny red or green skin that is fairly hard and white inside
green apple【

ˈ

griːn

ˈ

æpəl】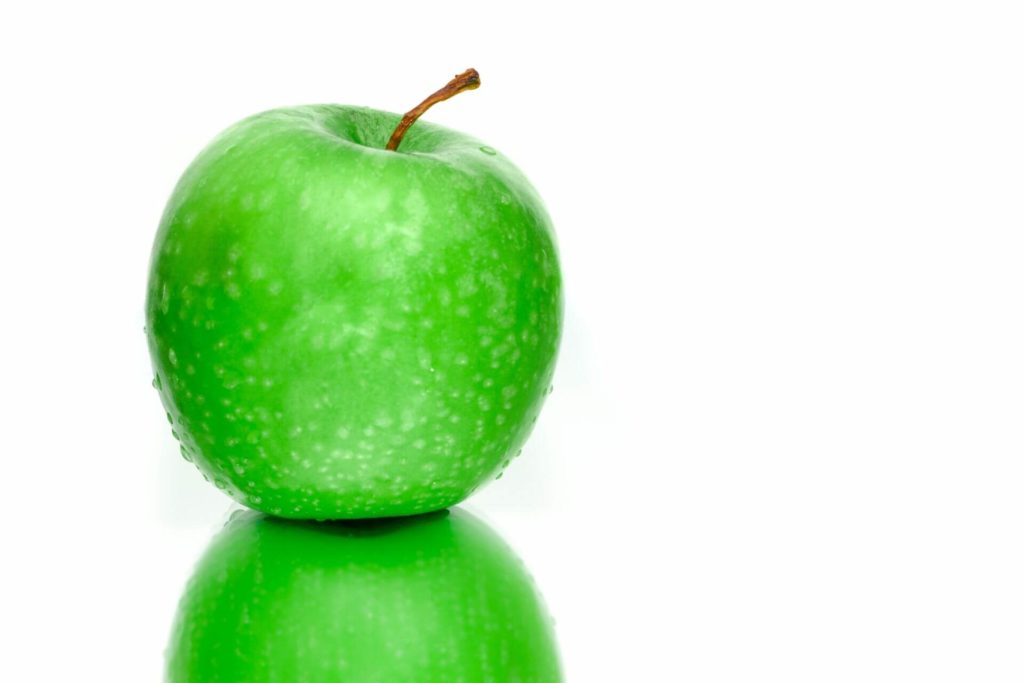 ▶︎「blue」ではありません⚠️
peach 【piːtʃ

】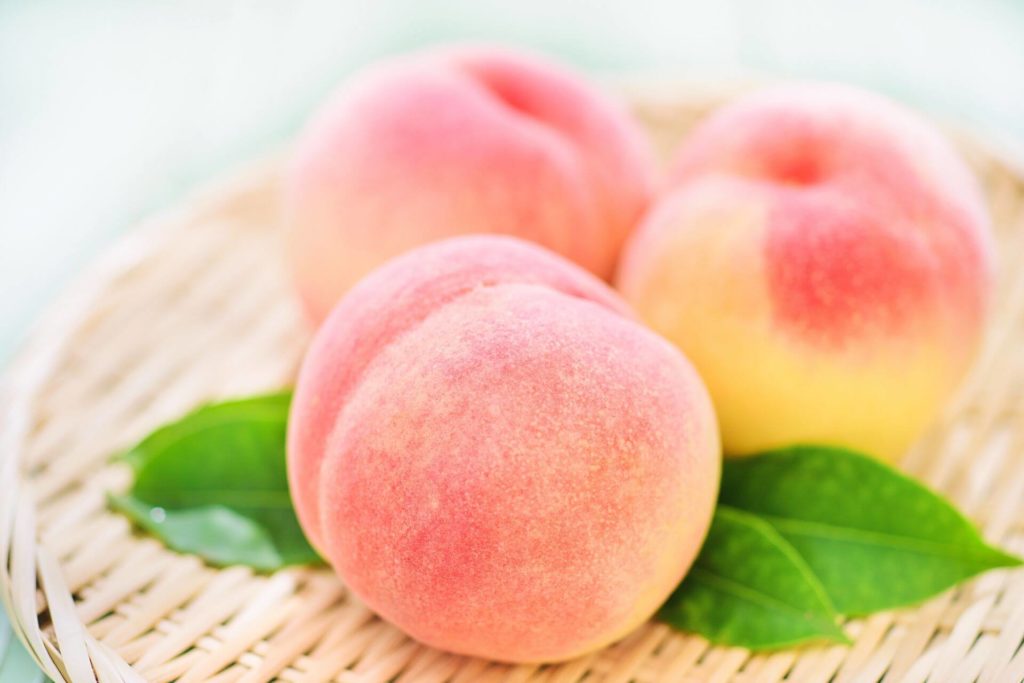 :a round fruit with soft red and yellow skin, that is yellow inside with a large rough seed
▶︎「皮」は「skin」で表現します。
orange 【

ˈɔːr

ɪndʒ】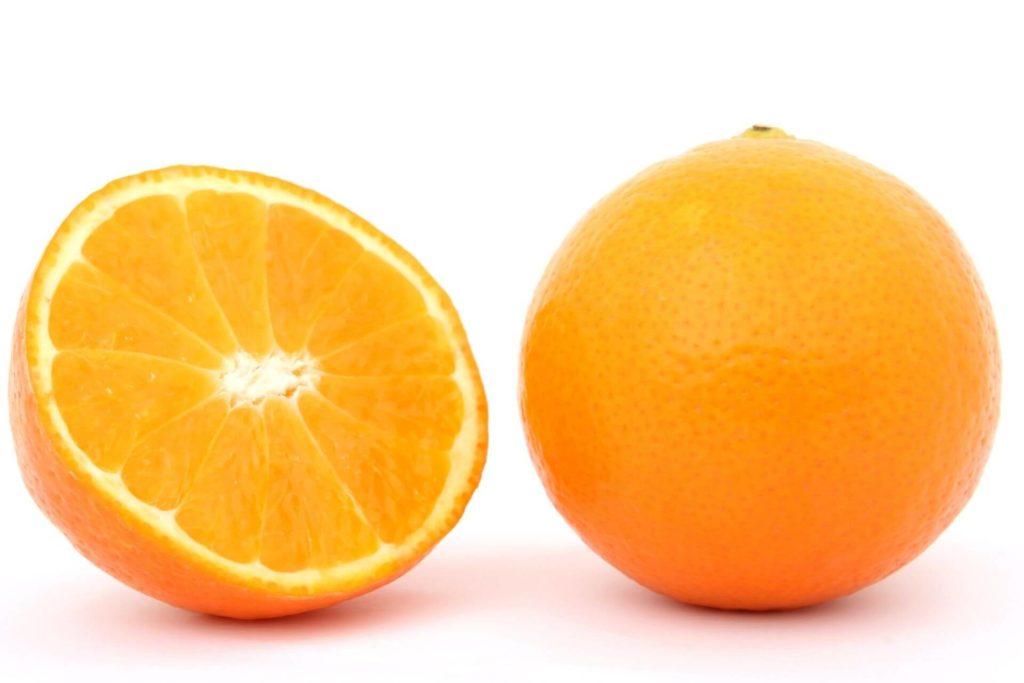 :a round citrus fruit with thick skin of a color between red and yellow and a lot of sweet juice
▶︎ミカンが好きなら、「I like oranges.」で表現します。
(「I like orange.」だと、「オレンジ色が好き」のニュアンスで伝わるかもしれません⚠️)
banana

 【bəˈnænə

】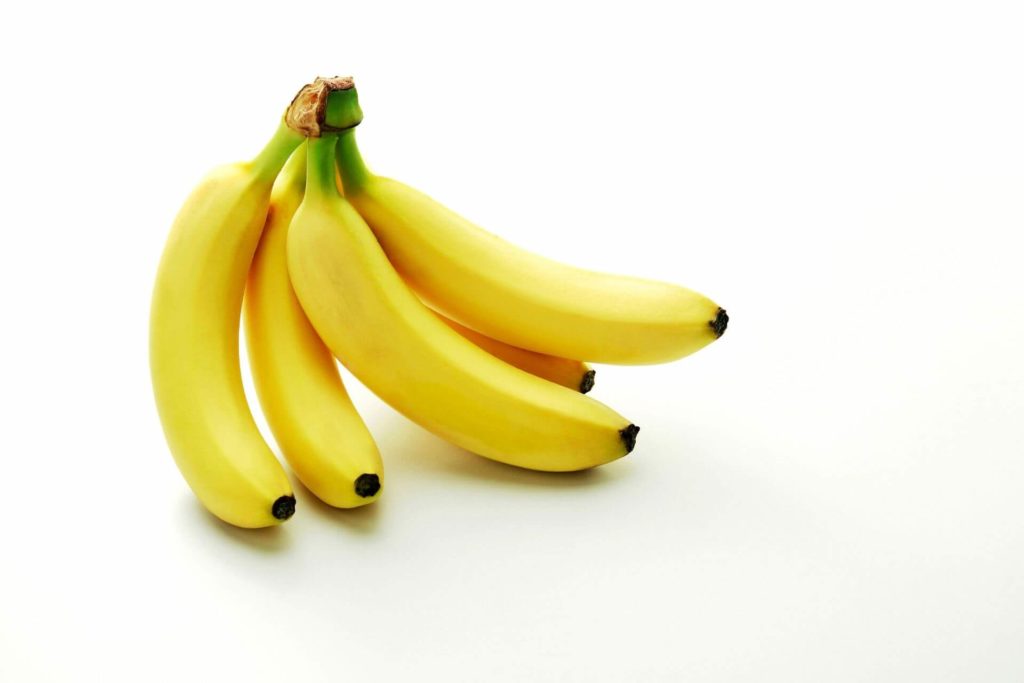 :a long curved fruit with a thick yellow skin and that is soft inside, which grows on trees in hot countries
▶︎一本で「a banana」です。一房なら「a bunch of bananas」
kiwifruit 【ˈkiːwifruːt】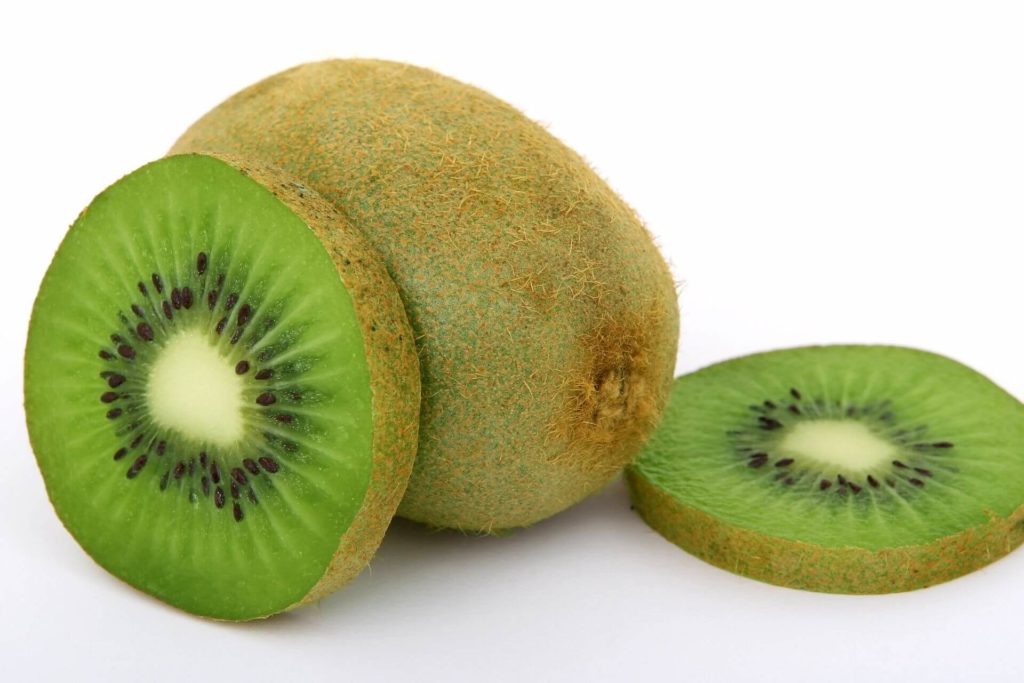 :a small fruit that has green flesh, black seeds, and brown, hairy skin
grape 【ɡreɪp】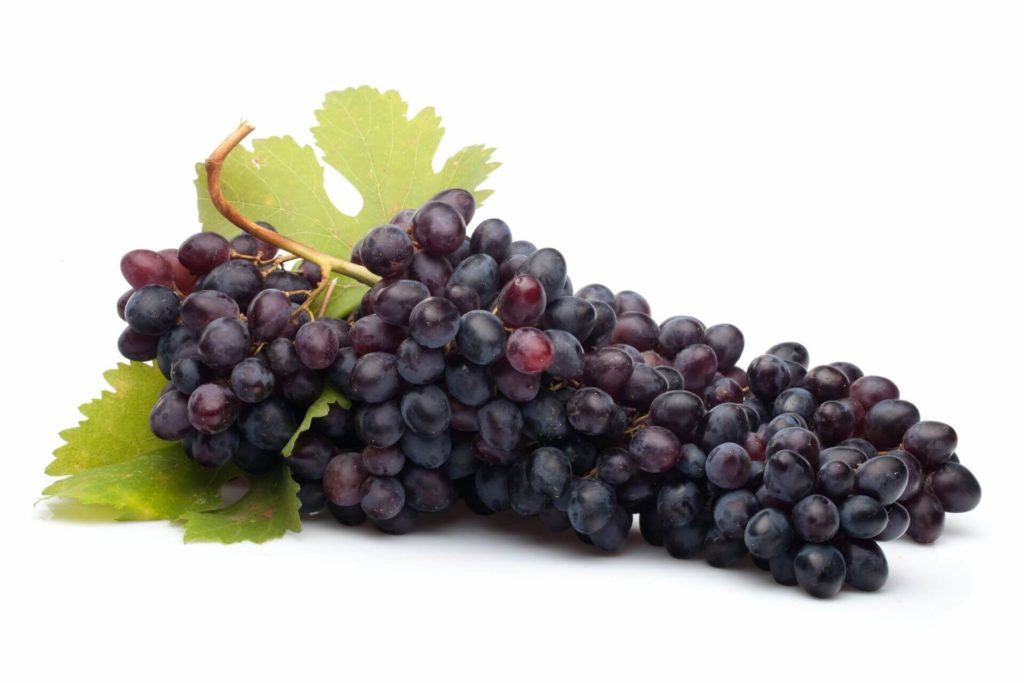 :a small green or purple fruit that grows in bunches on a climbing plant (called a vine). Wine is made from grapes.
▶︎一粒で「a grape」です。一房なら「a bunch of grapes」です。
grapefruit 【ˈɡreɪpfruːt

】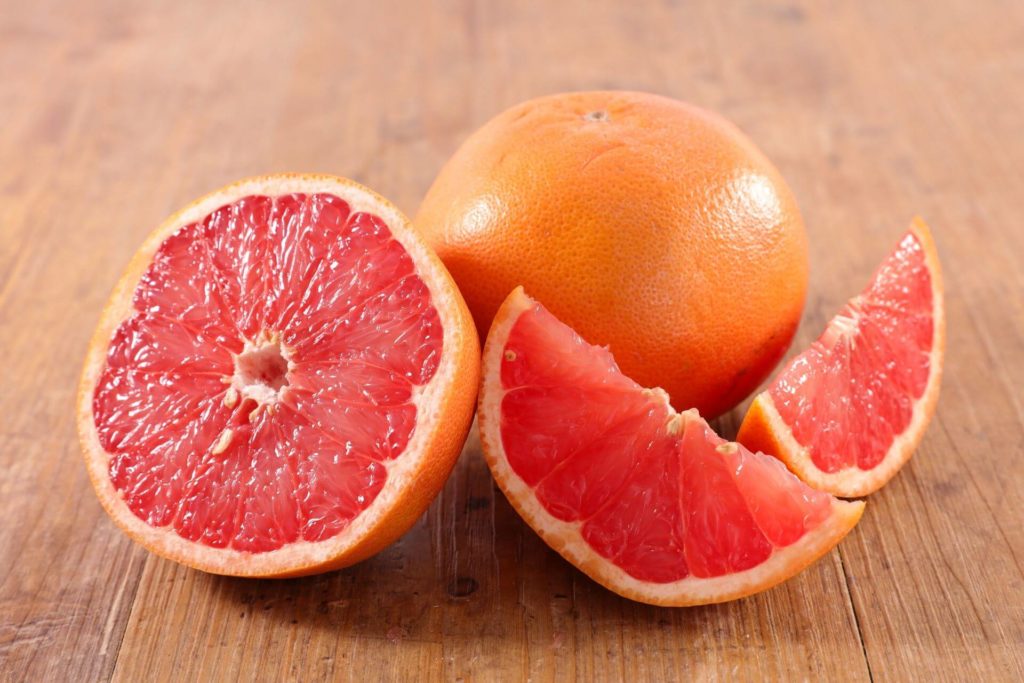 :a large round yellow citrus fruit with juice that has a slightly sharp bitter taste
melon 【ˈmelən

】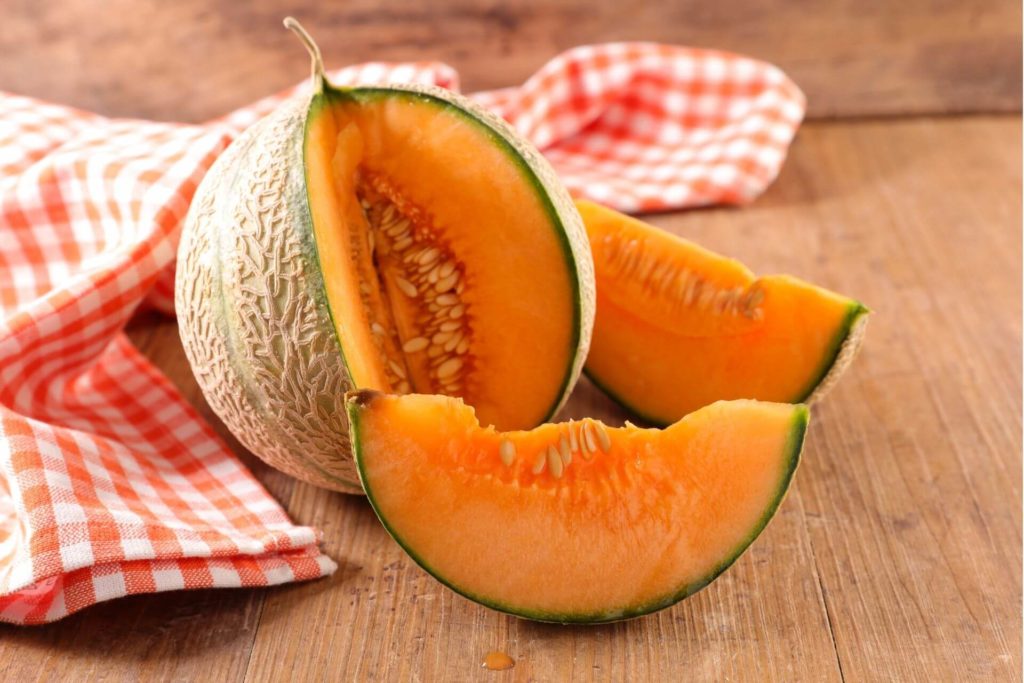 :a large fruit with hard green, yellow or orange skin, that is sweet inside with juice and a lot of seeds
watermelon 【

ˈwɔːtərm

elən】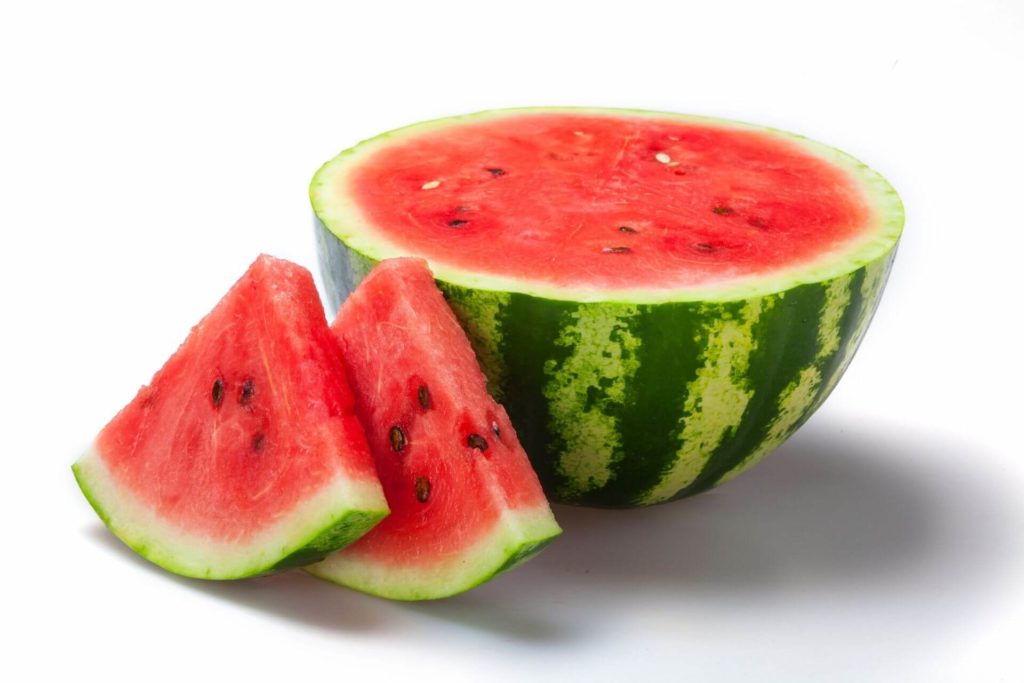 :a type of large melon, with hard, dark-green skin, that is red inside and has black seeds
▶︎皮部分は「rind」で表現できます。
lemon 【ˈlemən

】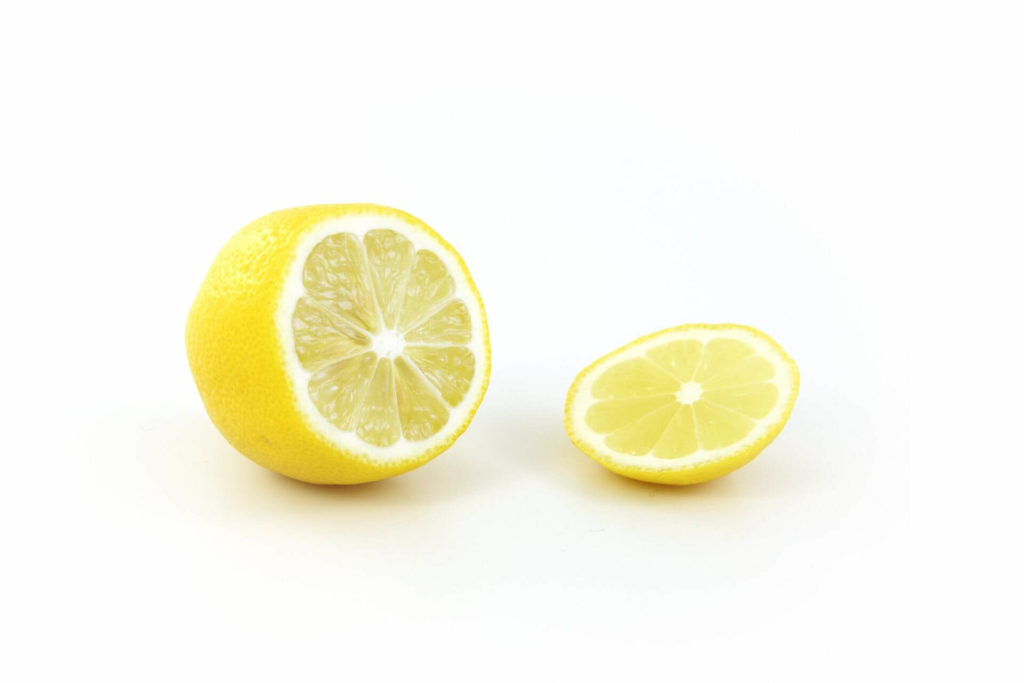 :a yellow citrus fruit with juice that has a bitter, sharp taste. Slices of lemon and lemon juice are used in cooking and drinks.
lime 【laɪm】

:a white substance obtained by heating limestone, used in building materials and to help plants grow
avocado

 【ˌævə

ˈkɑːdoʊ

】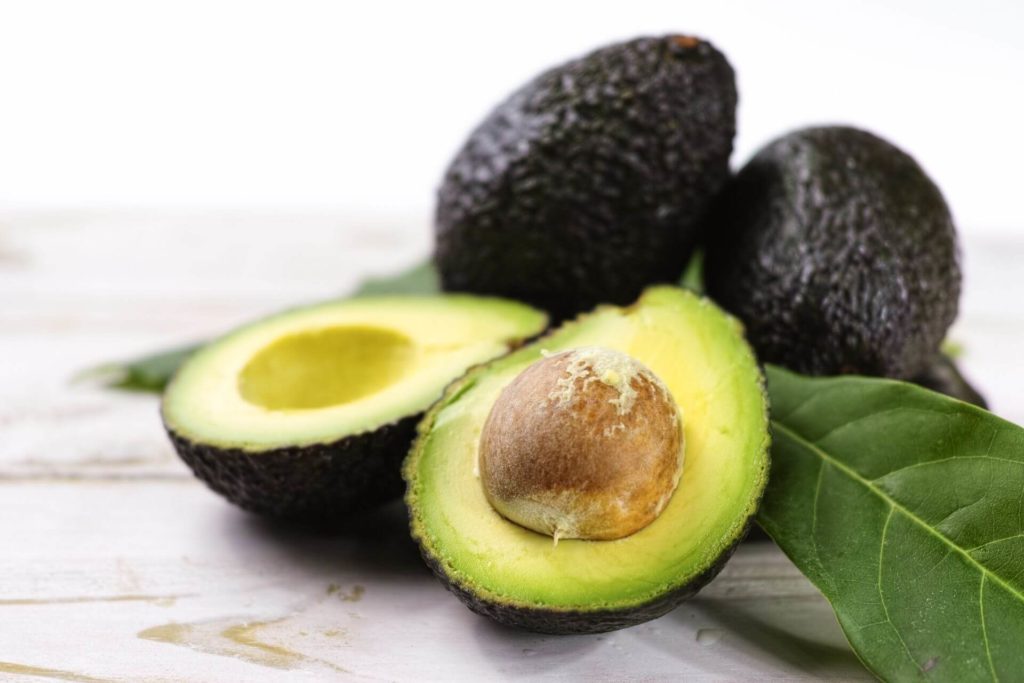 :a tropical fruit with hard, dark green skin and a soft, light green inside part that does not taste sweet and contains a large seed
plum【plʌm】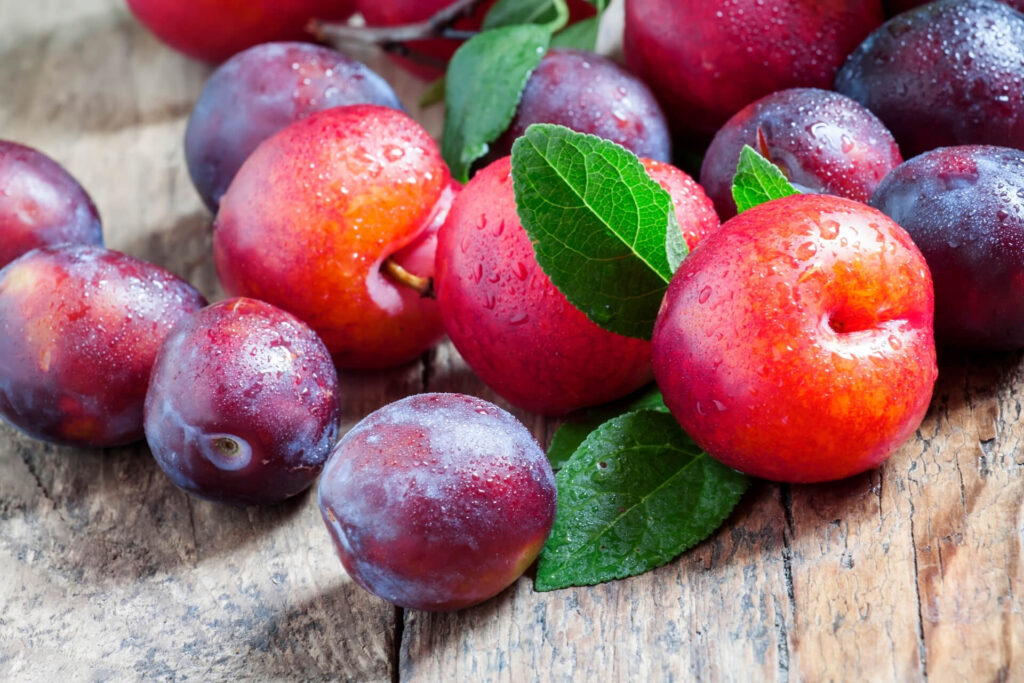 :a soft round fruit with smooth red or purple skin, that is sweet inside with a large flat seed
pear 【per】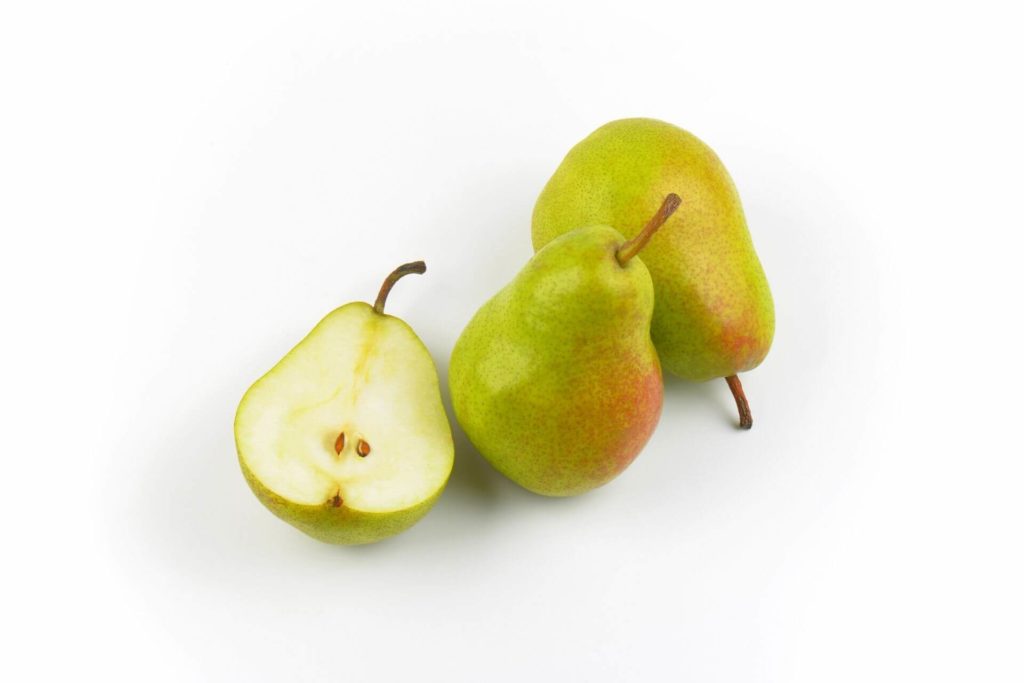 :a yellow or green fruit that is narrow at the top and wide at the bottom
洋梨
▶︎「pair」と同じ発音です⚠️
Asian pear【ˈeɪʒn per】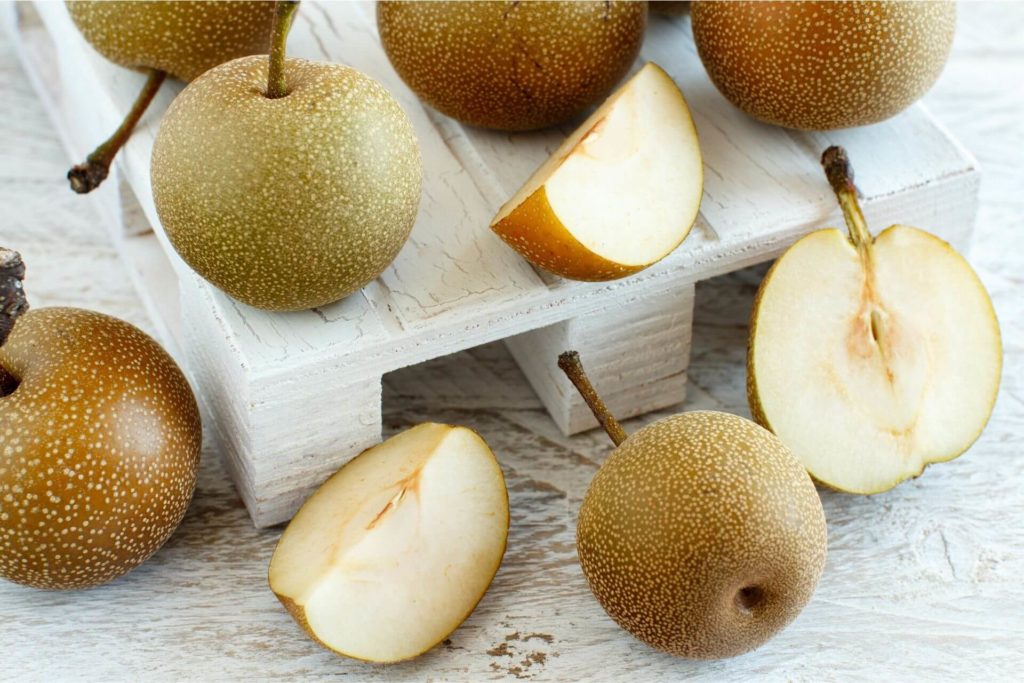 fig 【fɪɡ】

:a soft sweet fruit that is full of small seeds and often eaten dried
papaya 【pəˈpaɪə】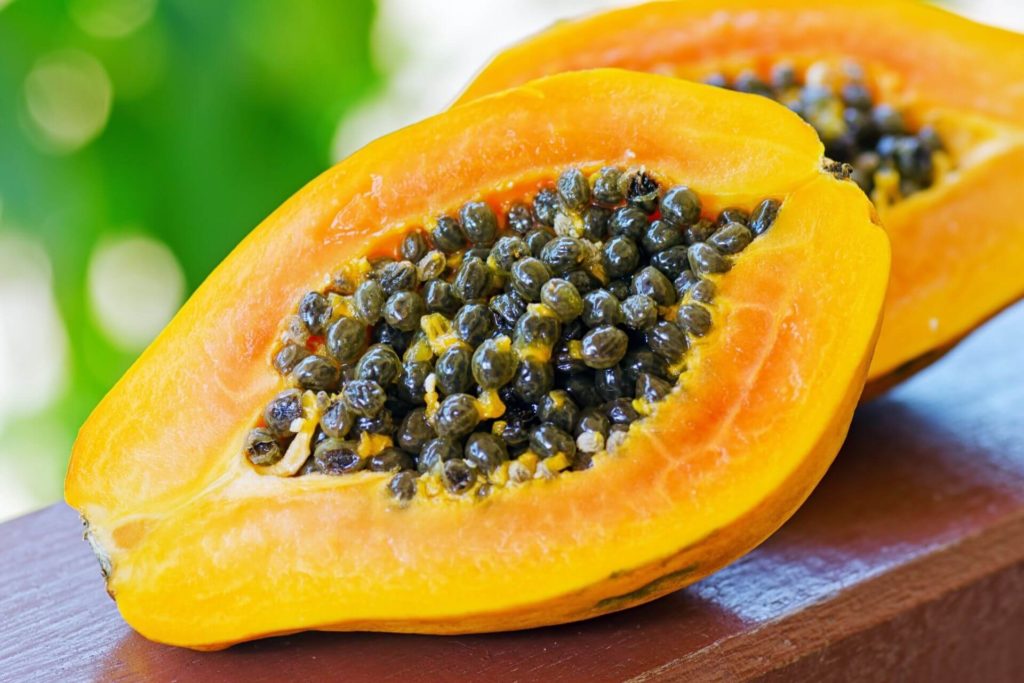 :a tropical fruit with yellow and green skin, that is orange or red inside with round black seeds
mango 【ˈmæŋ

ɡoʊ

】

:a tropical fruit with smooth yellow or red skin, that is soft and orange inside with a large seed
cherry 【ˈtʃeri】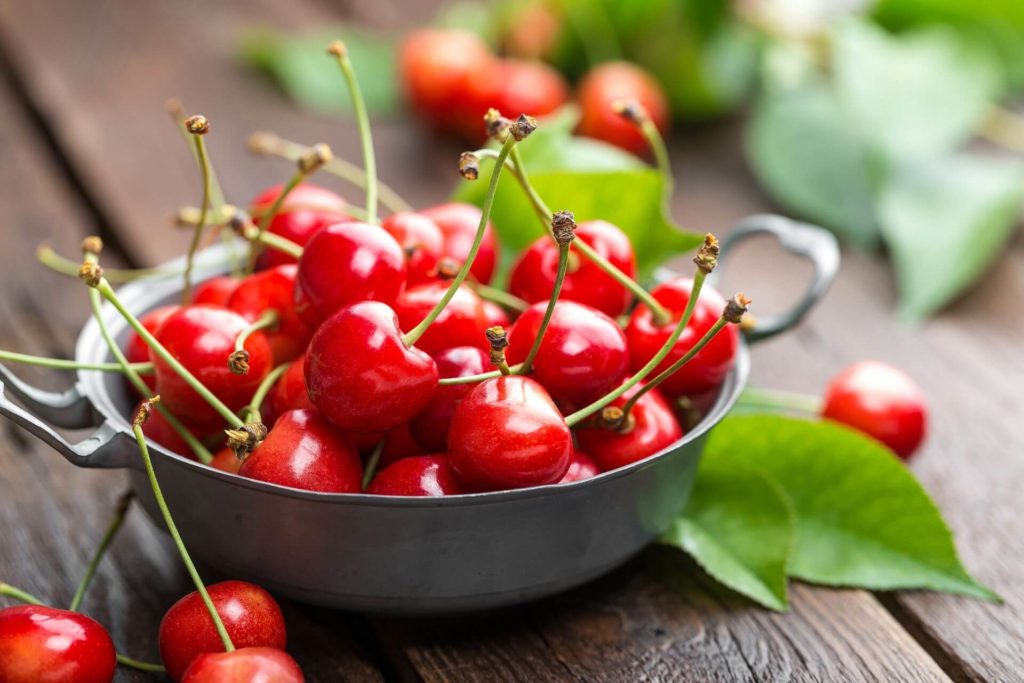 :a small soft round fruit with shiny red or black skin and a large seed inside
strawberry 【ˈstrɔː

beri

】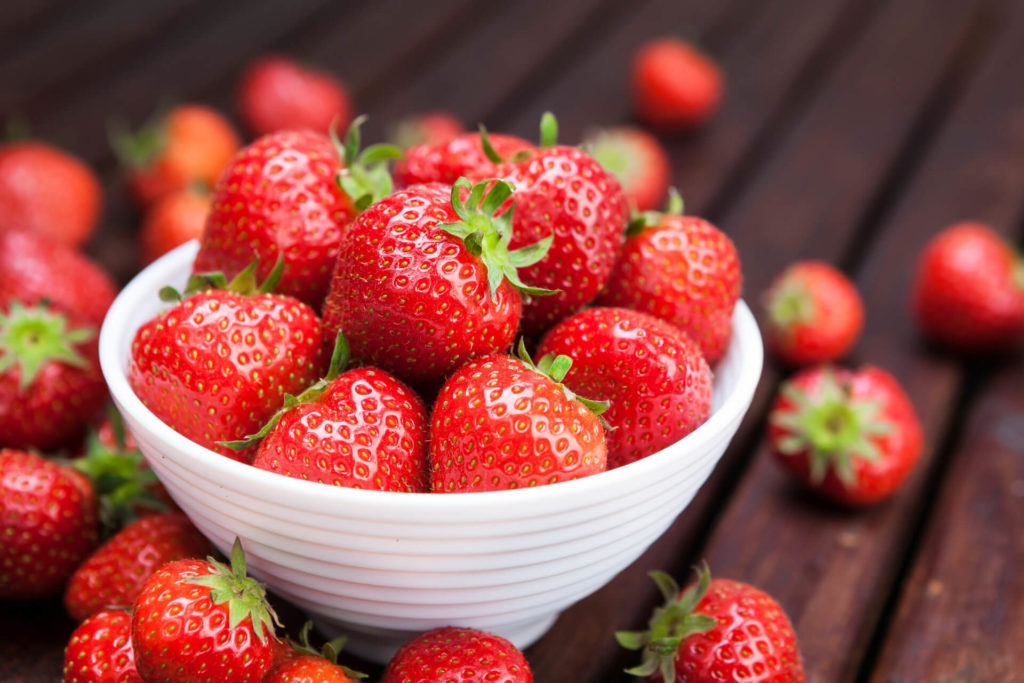 :a soft red fruit with very small yellow seeds on the surface, that grows on a low plant
blueberry 【ˈbluː

beri

】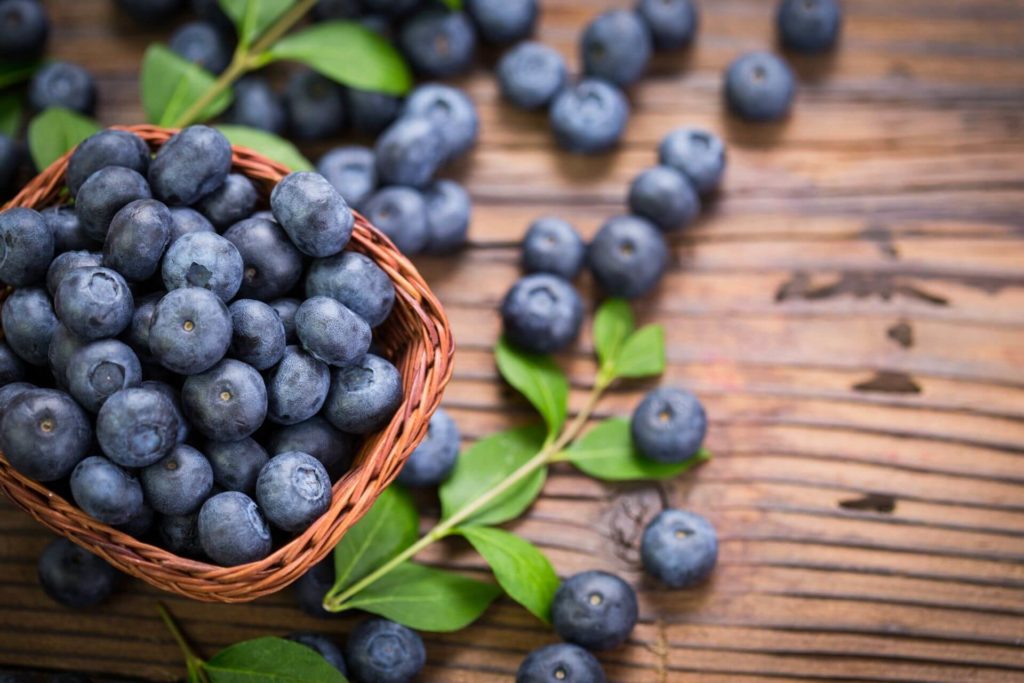 :a dark blue berry that grows on bushes in North America and can be eaten
raspberry 【

ˈ

rɑːzbri】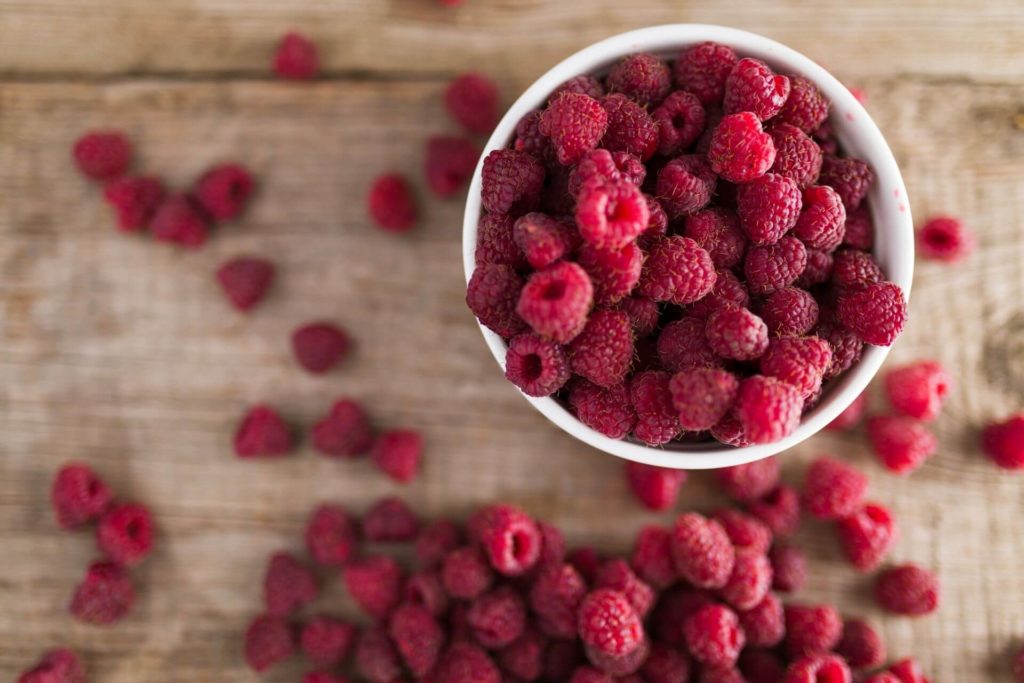 :a small, dark red soft fruit that grows on bushes
blackberry【ˈblækberi】

:a small soft black fruit that grows on a bush with thorns in gardens or in the countryside. The bush is also called a blackberry.
lychee【ˈlaɪtʃi】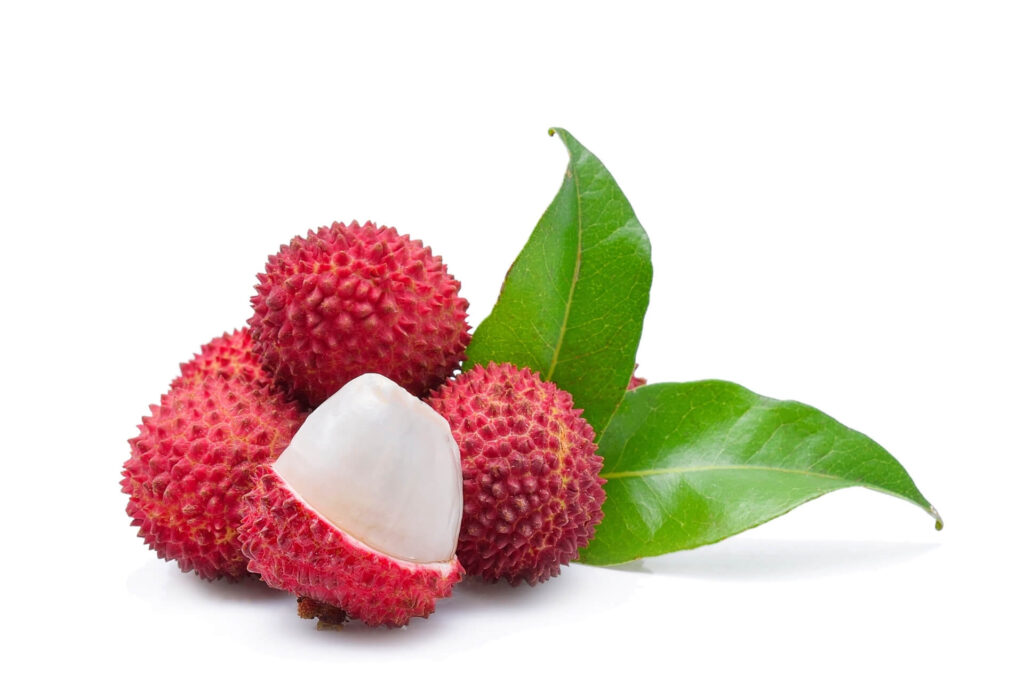 :a small Chinese fruit with thick, rough red skin and that is white inside with a large seed
pomegranate 【

ˈpɑːm

ɪɡrænɪt】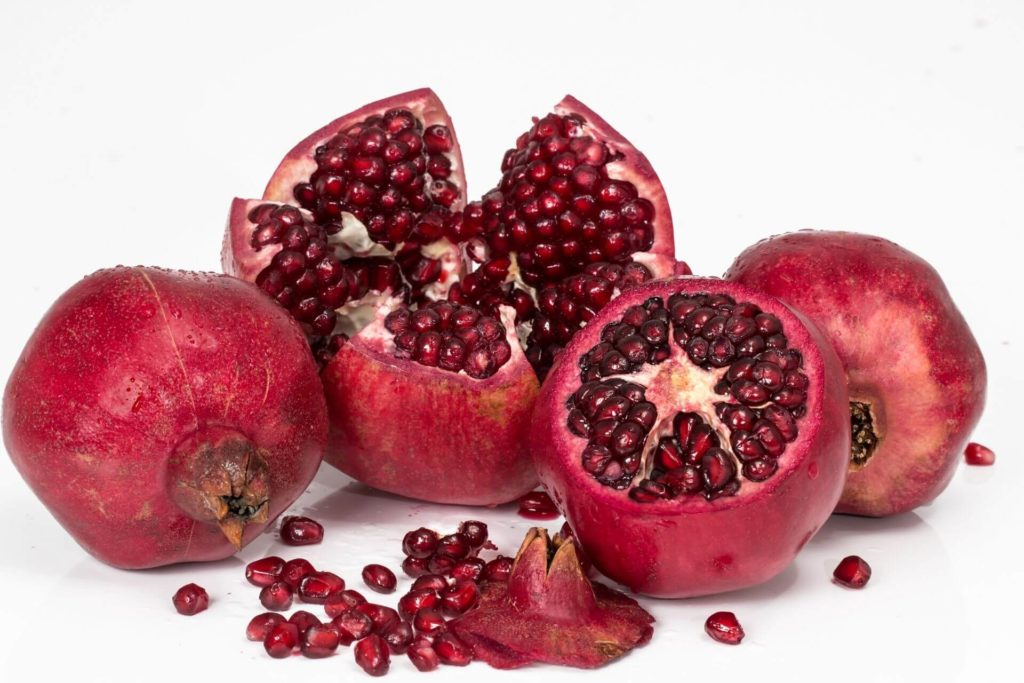 :a round fruit with thick smooth skin, that is red inside and full of large seeds
persimmon 【

pərˈs

ɪmən

】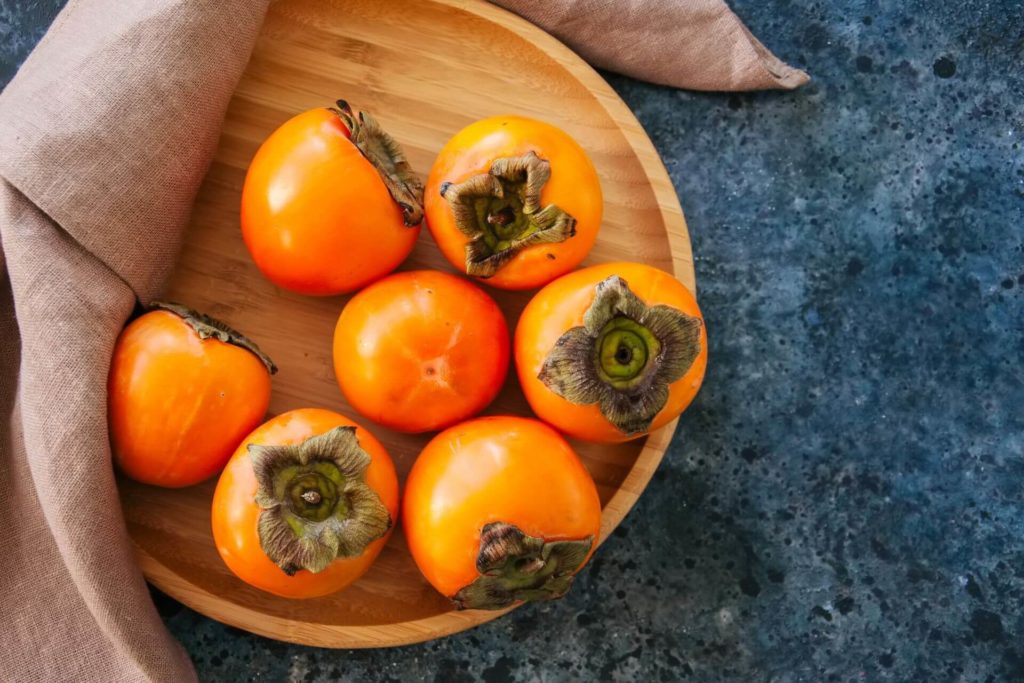 :a sweet fruit that looks like a large orange tomato
▶︎「干し柿」は「dried persimmon」で表現できます。
▶︎アメリカ東部の先住民の間で使われていた「干し果物」を意味する「ペッサミン」という言葉が語源です。
loquat【ˈləʊkwɑːt】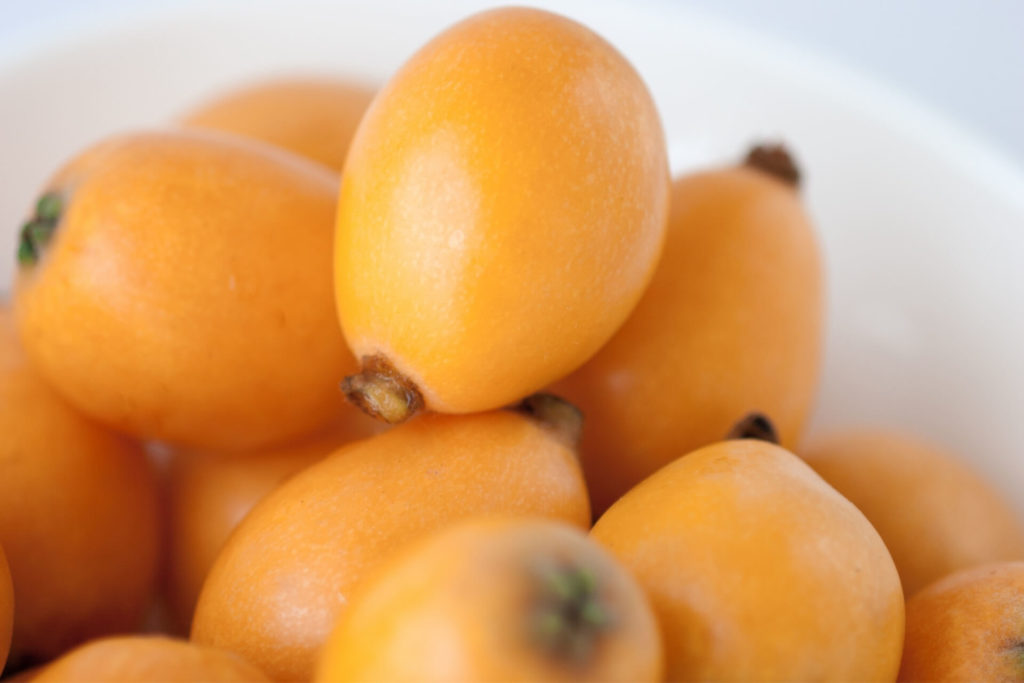 :a pale orange fruit that grows on bushes in China, Japan and the Middle East
びわ
apricot【ˈæprɪkɑːt】

:a round fruit with yellow or orange skin and a large hard seed inside
pineapple 【ˈpaɪnæpl】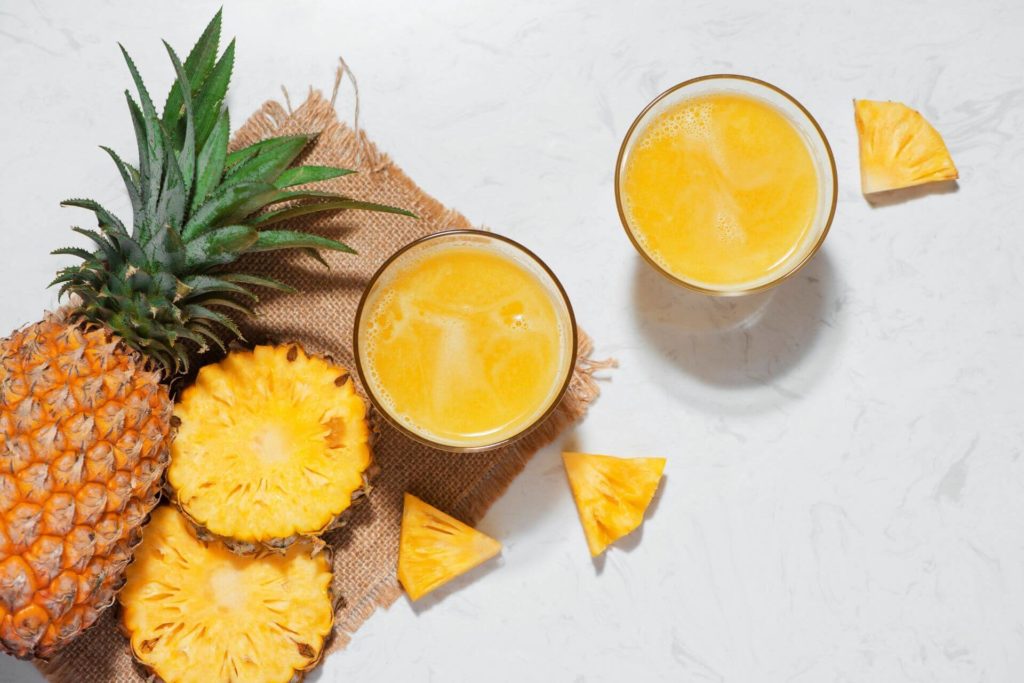 :a large tropical fruit with thick rough skin and stiff leaves on top, that is sweet and yellow inside with a lot of juice
coconut 【

ˈkoʊ

kənʌt

】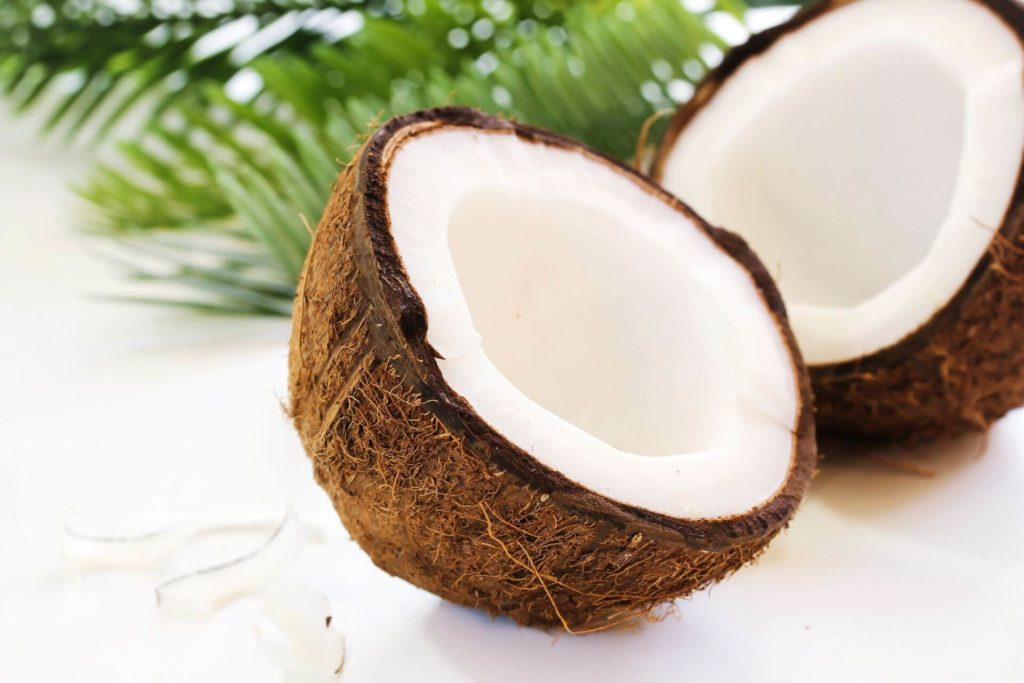 :the large nut of a tropical tree called a coconut palm. It grows inside a hard shell and contains a soft white substance that can be eaten and juice that can be drunk.
durian 【ˈdʊriən】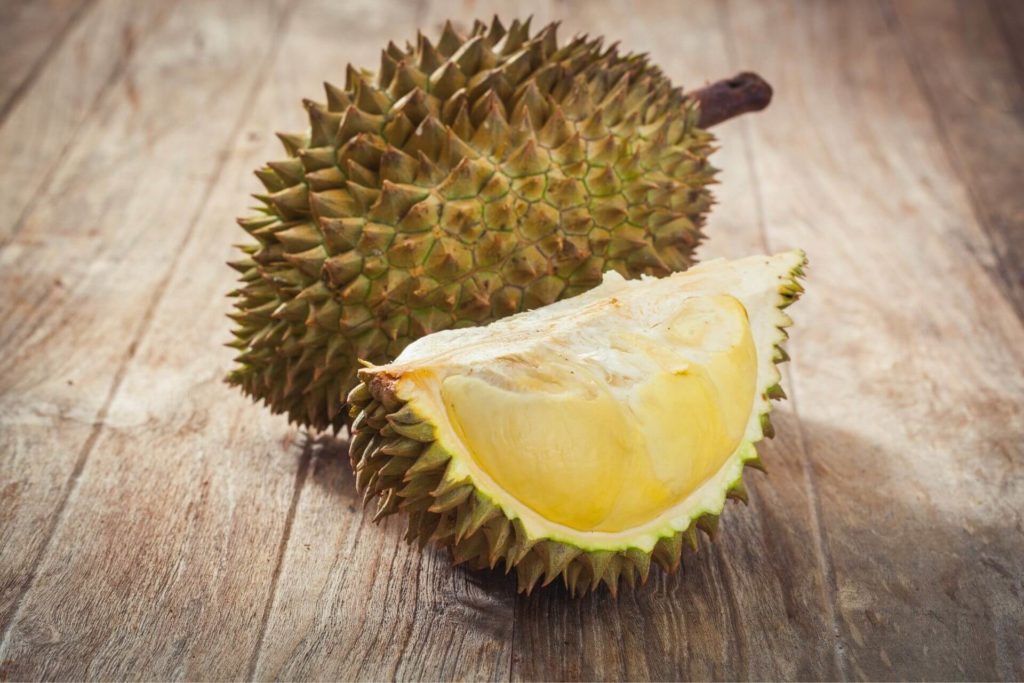 :a large tropical fruit with a strong unpleasant smell but a sweet taste
dragon fruit【ˈdræɡən fruːt】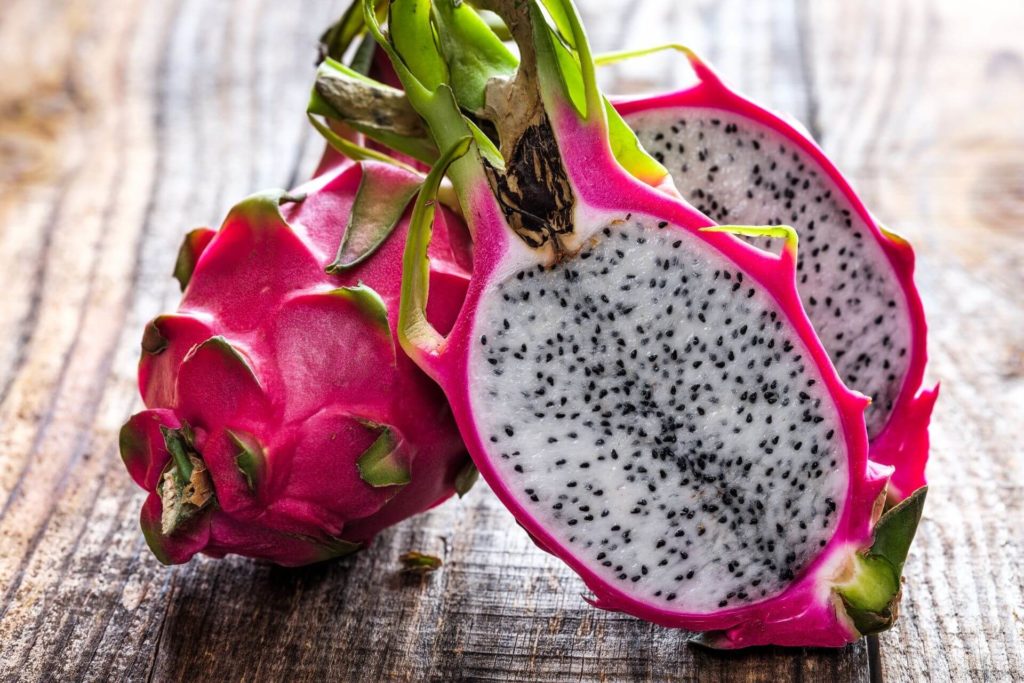 :the fruit of a cactus (= a desert plant with thick stems for storing water) that has bright red or yellow skin and white or red flesh with many small black seeds
star fruit【ˈstɑːr fruːt】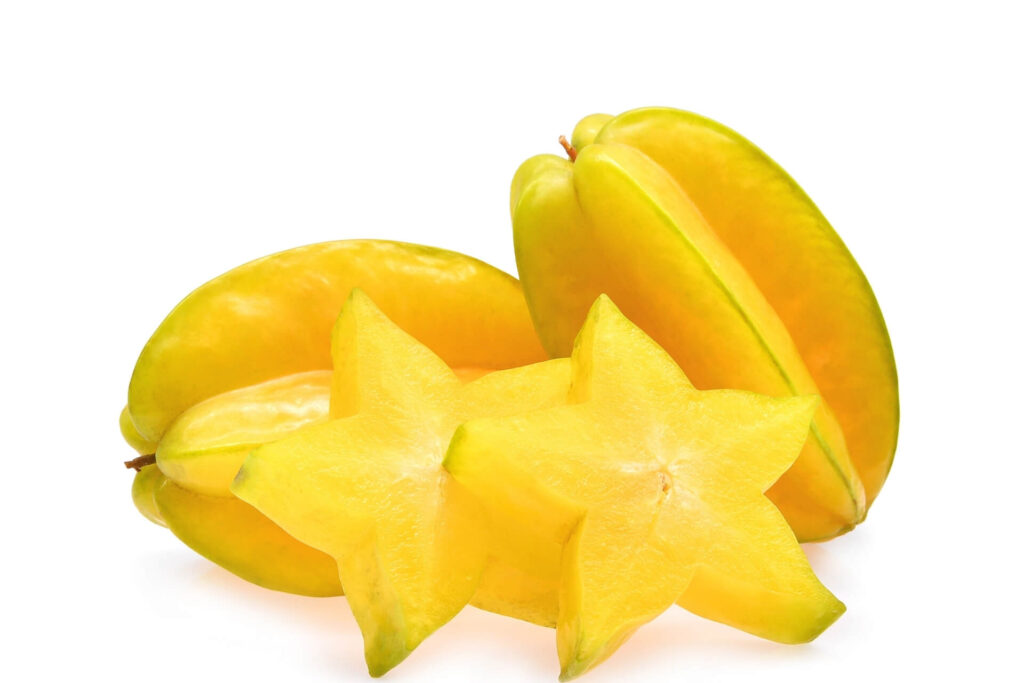 :a green or yellow tropical fruit with a shape like a star when it is sliced
フラッシュカードで口頭練習
絵を見て、英語が出てくる状態になったら、フラッシュカードへどうぞ。
絵と一緒に、発音を聞いて、何度も声に出して覚える。
ある程度言えるようになったら、フラッシュカードにチャレンジ。